Story of Sudipta Mishra: National Trust Awardee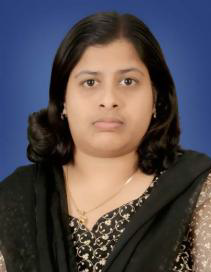 I am Sudipta Mishra and having Cerebral Palsy from my birth due to improper management of the delivery process by the doctors. My early childhood days are managed exclusively by my parents with assistance and advice of experts available at that time, to develop my self-help skill.
As regards my education, again my parents approached different institutional heads. In spite of discouragement from most of the places and persons associated with imparting education, I completed my graduation. There after I completed Computer Courses like PGDCA, webpage designing, animation etc.
Besides for the first time and due to the advocacy of my parents and Parents Association, special provision for a person for writing the examination paper on my behalf was arranged from a special school imparting education and training to children and young adults suffering from mental retardation, Cerebral Palsy, Autism etc. at secondary higher secondary and university level examinations.
To add, here due to intervention of my parents and Parents Association, State run educational institution like Women Polytechnic preparing female candidates for vocational professions, had to modify their rules, to accommodate persons with disability by providing reservations.
I have also attended and participated in many seminars/workshops on disability management issues, especially on inclusive education and self advocacy in the line of provisions of UNCRPD, organized by State Government, Government of India, RCI, National Trust, Inclusion International, Swabhimaan, SMRC,VRC,AAINA etc. I have also presented several papers on inclusive education and self advocacy in different magazines and souvenirs
I am the member of a 15 member advisory committee for implementation of inclusive education and other provisions of UNCRPD, member in executive committee of PARIVAAR(NCPO), president of state unit of self advocacy team in Odisha, a unit of SASI (SELF ADVOCACY SOCIETY OF INDIA).
I led a team of delegates along with Dr. Shruti Mahapatra , Executive Director SWABHIMAAN with other members of disability network to Hon'ble Chief Minister of Orissa and convinced him to have an independent Commissioner of Disability for Orissa and succeeded in this endeavor.
Recently I have played a theme role in a Short Documentary Film titled as 'DOVE'S TALE' on possibility of marriage of persons with disability and leading and independent life, organized by 'WE CARE'.
Besides I have been awarded with several prizes and honors in athletics, vocational competitions, speeches, debates etc, organized by institutions of eminence working both at National and State level. Recently I have been awarded as Best Person with Disability award for 2011 by the Hon'ble Minister of Social Justice and Empowerment,GOI on behalf of National Trust.
With these achievements, I sincerely work and wish to devote myself to persons with disability, their Rights and independent living in the Society with dignity.
I give the credit for my presence at this platform to me, to my parents, and also OLS for providing motivation and proper environment for my success up to this stage.
Posted on : 2016-09-23