Taking Steps Forward: Sonu Sharma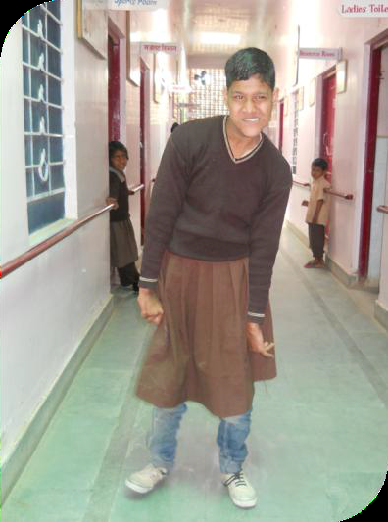 Sonu Sharma is a 17 years old student with Cerebral Palsy residing in Vasundhra colony, Makrana District Nagour. Her father died & mother is single earner. She was born with full term normal delivery and had normal birth weight. She showed delayed development mile stone.
Her mother came to know about the school from known person. Her mother approached the school with complaint of her physical deformity, speech problem aggressive behaviors'. She did not like to work with male person.
After assessment we observed that Sonu is CP mixed category child, she had lack of socialization skills and irrelevant fear to male person. When Sonu was admitted in school she had balance problem and not used to walk independently; had least interest in doing activity and getting along with her peer.
We have admitted Sonu is class 2 inclusion along with regular counseling and physiotherapy is done. Counseling helped Sonu tremendously in getting along with her peers, irrelevant fear for male person totally removed. Now she walks independently.
 
Now, we are training in pre vocational skills like time concept and money concept skills paper folding independently. Now she does not need any help to do her ADL. This is great achievement her mother feels.
Posted on : 2016-09-23