Harbhajan Setia: Coffee Vending at the mini Secretariat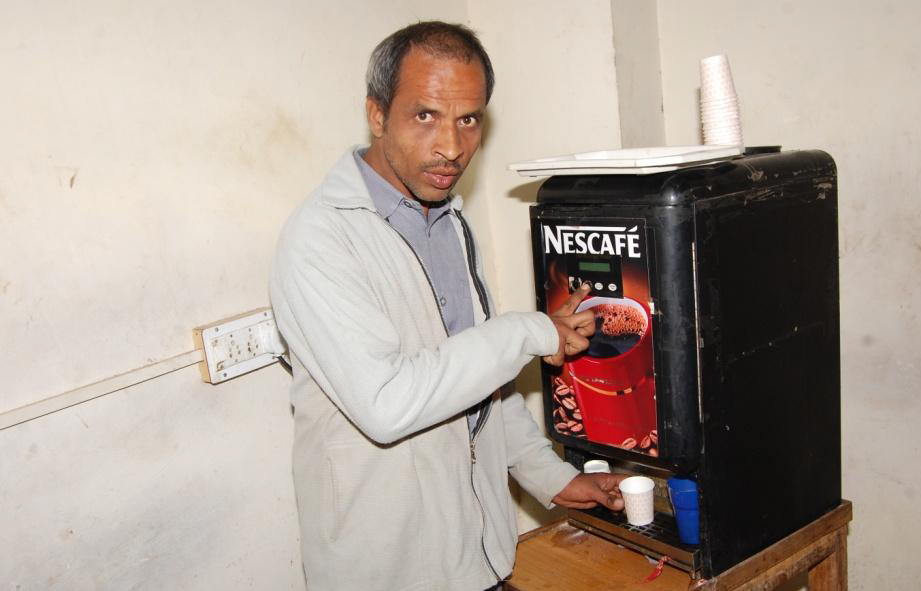 Harbhajan SetiaPerson with Cerebral Palsy 42 Years Harbhajan is a resident of Distt. Sirsa (Haryana). He is working on the coffee machine situated at mini secretariat and earning rupees 100-125 daily. Due to cerebral palsy, his speech is not clear. So he use calculator to show the amount to the customers. He is very punctual and regular to this work place. He is doing all his jobs independently. Due to illiteracy, his parents were not aware of his condition earlier, but when they heard about DISHA, Vocational Training and rehabilitation centre, they contact and send their son to get vocational training.
 
After getting training in different personal, social and academic area, he put on coffee making machine. Presently his father is no more and he is living with his two brothers and mother in a joint family. One of his brothers is married. He is living his life cheerfully. Family members are also very satisfied. He was honored by District Administration in 2007.
Posted on : 2015-10-21