SALIENT FEATURE OF MR. AMITABH MEHROTRA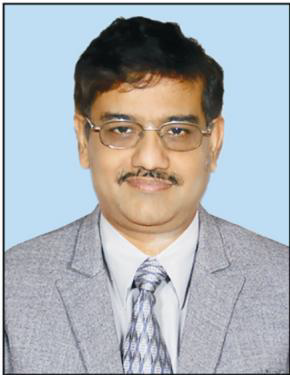 Mr. Amitabh Mehrotra is Director cum Secretary of a voluntary organization working for the disabled, SPARC-India (acronym for "School for Potential Advancement and Restoration of Confidence") as well as Principal of JYOTI KIRAN SCHOOL for Cerebral Palsied/Spastic children.
Mr. Amitabh Mehrotra is himself a case of mild cerebral palsy with Athetoid tremors in all his limbs with mild residual Hemiplegia on his left side of body. He is practically unable to use his left hand and walks with a limp. It was lucky for him that his intellect and speech were spared.
Amitabh Mehrotra was born on 28th March'1965 at a Primary Health Centre at Maharajganj, District Raebareli (U.P.). His father is a medical doctor, and was posted there. At the time of delivery due to some complications the newborn suffered from cerebral Anoxia and gave a small cry after some patting on his back. Everything thereafter looked normal but all milestones of his development (except mentalness, speech and learning) got delayed. By the age of two and a half years it was clear that Amitabh had Cerebral Palsy. He was sent to mainstream children's school where he faced great difficulty in writing. They got stereo-tactic surgery done on his brain by a very famous neurosurgeon of the country but unfortunately it led to paralysis on the left side of his body and did not improve his spasticity and tremors. Subsequently the recovery from Hemiplegia occurred but it left some residual stigmata e.g. dropping of left shoulder, flaccidity of the left hand and limb, which still continues.
Amitabh had very slow and tremulous writing, which was a definite handicap. It was managed by arranging writer boy for him in his O and A level and, graduation in Commerce examination. All of these examinations he passed with first division and distinction in at least two subjects in each. He also got admitted for his Masters in Social Work (M.S.W) in Psychiatric and Medical Social Work at famous Tata Institute of Social Sciences (TISS), Mumbai. Through written and oral examination, discussion and interview, he passed all tests and did his M.S.W. in first attempt in 1987.
Thereafter Amitabh immediately joined Viklang Kendra, Allahabad (U.P.) for 3 months and soon got appointment at Tata Steel Rural Development Society (TSRDS) at Jamshedpur (Bihar) in 1987. Here he served as Research and Evaluation Officer Incharge of the Resource Centre, as well as took active part in various types of Rural Development program launched by society alone or in association with national and international organizations
Amitabh has been invited as Visiting Fellow by Tata Institute of Social Science (TISS), Mumbai to deliver the lecture on agency administration for Post Graduate students Social Work and he is also Visiting Fellow to National Institute for Public Co-operation and Child Development (NIPCCD), Lucknow and SAHARA welfare foundation, Lucknow.
Amitabh Started SPARC-India in 1996 at Lucknow with CBR activity for the disabled at slum area of Khadra and thereafter in 2000 extended the same in rural areas of Dewa Block of Barabanki district and similar program started in Nindura Block (in 2009) in the same district.
Mr. Amitabh Mehrotra is a member of the Advisory Committee of the Ministry of Handicapped Welfare, State Government of Uttar Pradesh and member of the Local Level Committee of National Trust Constituted by Government of India. Amitabh is also a membr of the governing Council of NIEPMD (National Institute for Empowerment
Under his leadership SPARC –India was honored and awarded as best institution of the year working for the cause of disabled by His Excellency Governor of State of Uttar Pradesh on World Disabled Day on 3rd December 2001. Amitabh Mehrotra has also won eight awards for his personal achievements till date. Mr. Amitabh recently has been conferred with Super Idol Award by IBN-7 news channel. He is also consultant with Leonard Cheshire International, India and has served as expert with many funding agencies as evaluator of Voluntary Organizations working in the field of disability and also with other social welfare programmes. We wish him all success.
Posted on : 2016-09-23